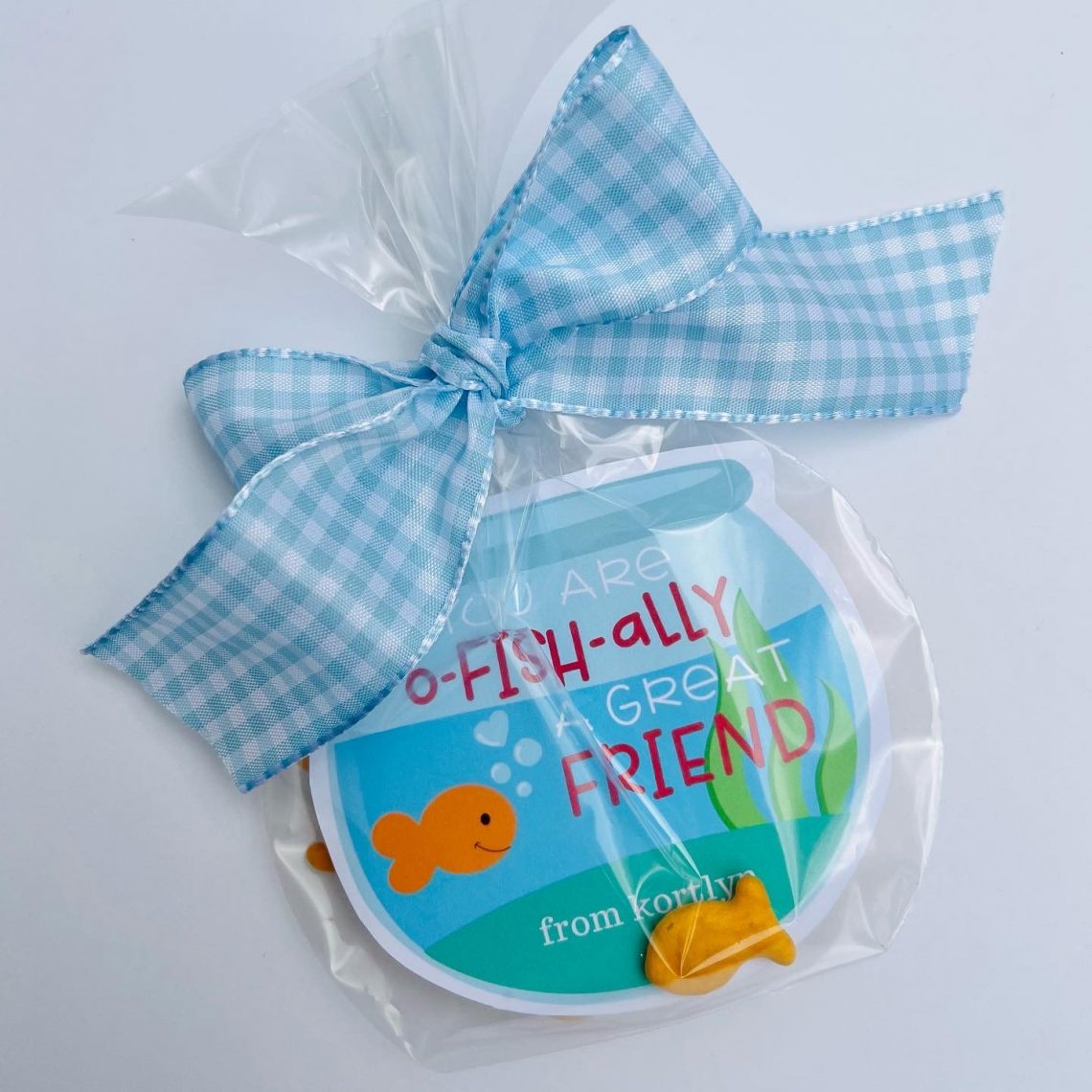 Valentine's Day is almost here! Are you like me and it feels like it sneaks up on you like you don't know it's coming?! I'm pulling together some ideas for you for Valentine's Day and today I'm excited to share with you the Fish Bowl Valentine Treat! My littlest one loves goldfish, so this is a fun one for the little ones!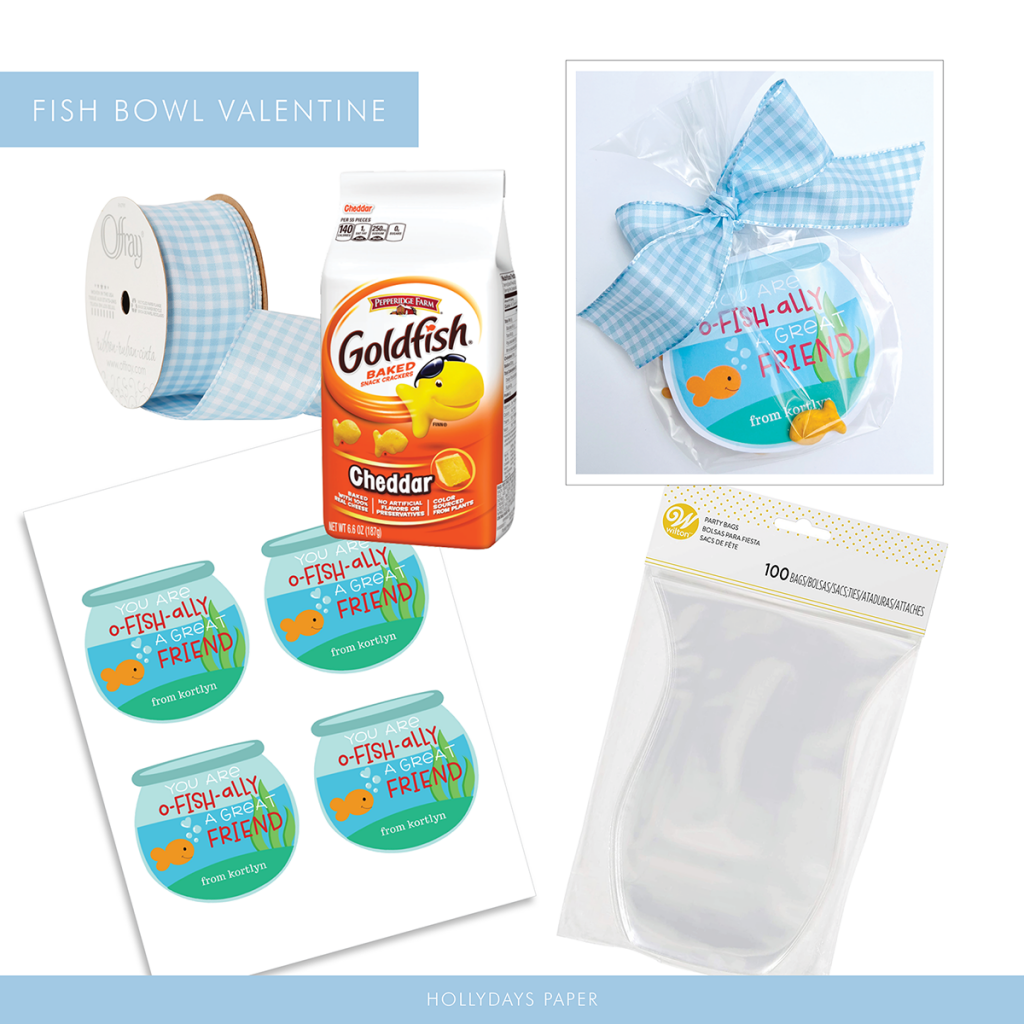 RIBBON (or this similar RIBBON from Amazon) I CLEAR BAGS | PRINTABLE FISH VALENTINE | GOLDFISH CRACKERS
Hope you enjoy! More ideas coming soon!