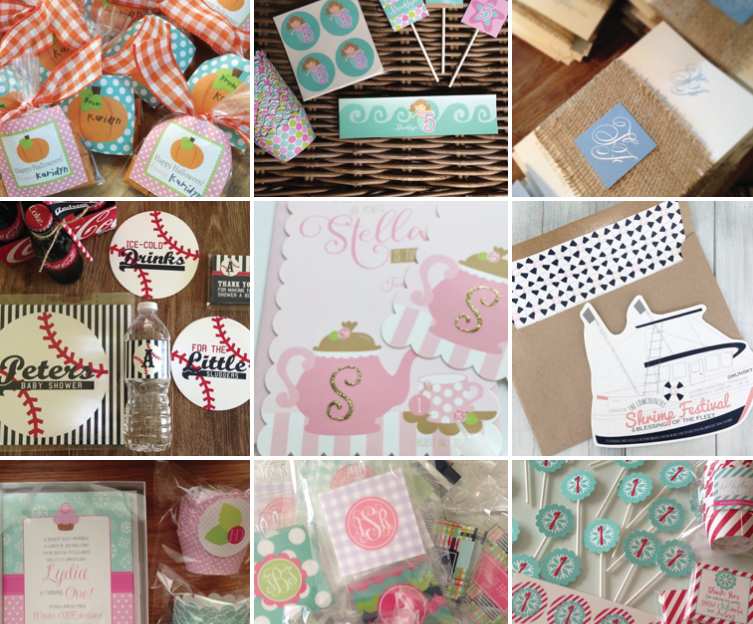 Here I am sitting and looking at a blank screen. I started HollyDays 14 years ago in 2007. The Stationery Industry was much different then and I guess, we all were.
Fast forward, it's 2021 and now I am starting with a literal blank slate. Our backup of my website, all my blog posts (I'm really sad about that) and any item I designed from 2007-2018ish completely vanished. It's kind of neat to be able to start fresh, but also, EXTREMELY overwhelming. In 2016, I started designing some for my brand, HollyDays and another stationery brand, PicMe!Prints sold through PrintsWell retailers and I kept up doing all my daughters' party supplies and paper goods, but other than that, I've pressed "pause" on the business side of HollyDays.
My plan, in addition to still having designs sold through PrintsWell retailers, is to have an entirely separate set of designs easy for you to print and assemble right at home! If you are anything like me, I'm always needing last minute gift tags and paper goods. I have created a 2022 calendar and started designing seasonal/holiday products that will launch in the coming weeks! It's going to be a slow but steady pace back into designing. I'm so glad to be back!
I was reminiscing and looking back through old pictures of things I drew and designed. Many of these were custom and created just for my clients who wanted a custom creation and I designed, printed, cut out, added ribbon, packaged, etc! It was so fun!
Thank you for joining me on this new phase of HollyDays. I'm so glad you are here!