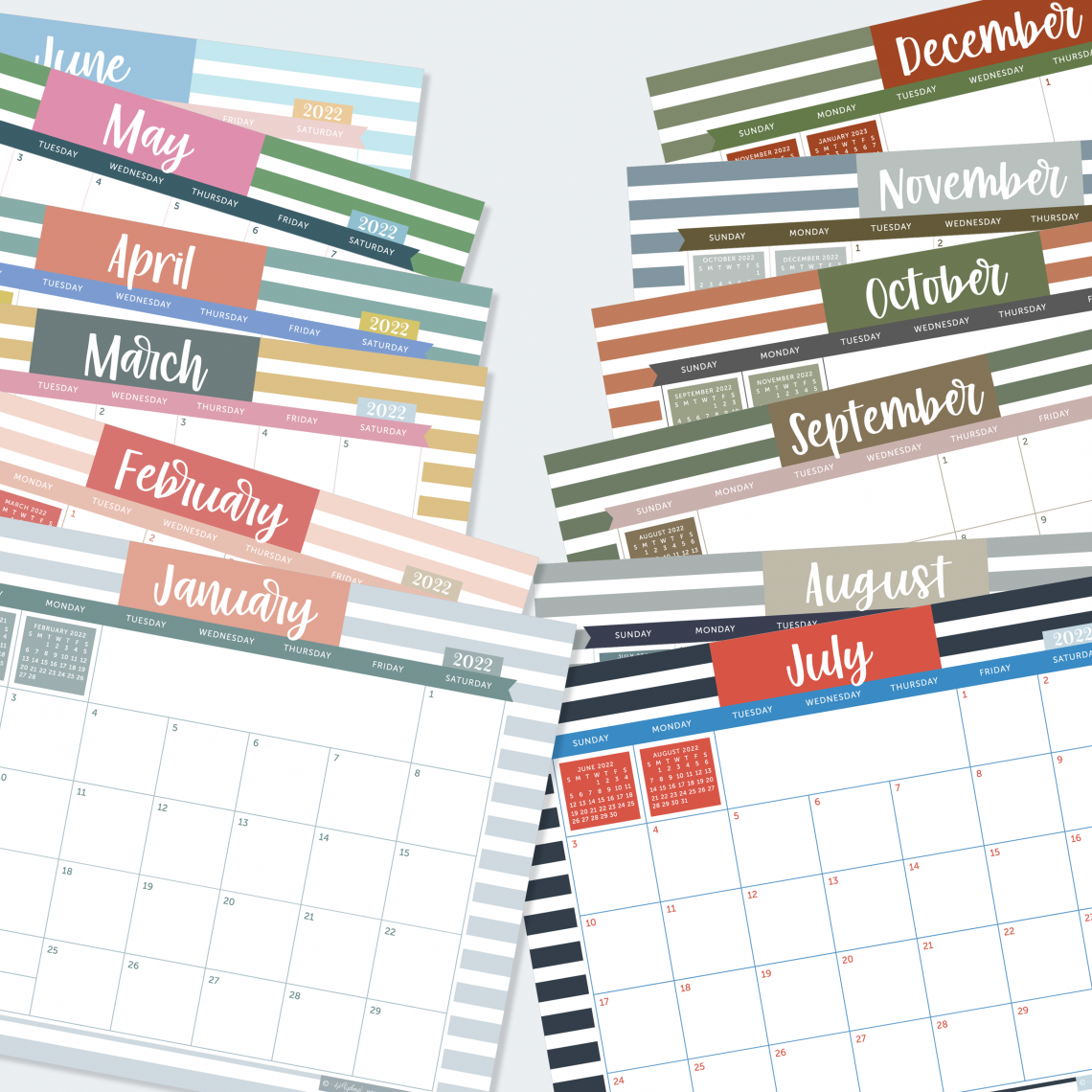 Printable AND Editable Monthly Calendars
A few months ago we started offering the monthly calendars available to purchase by the month AND the great news, is you can use the easy online editing program to add in your own important dates: birthdays, anniversaries, appointments, holidays, vacations, etc!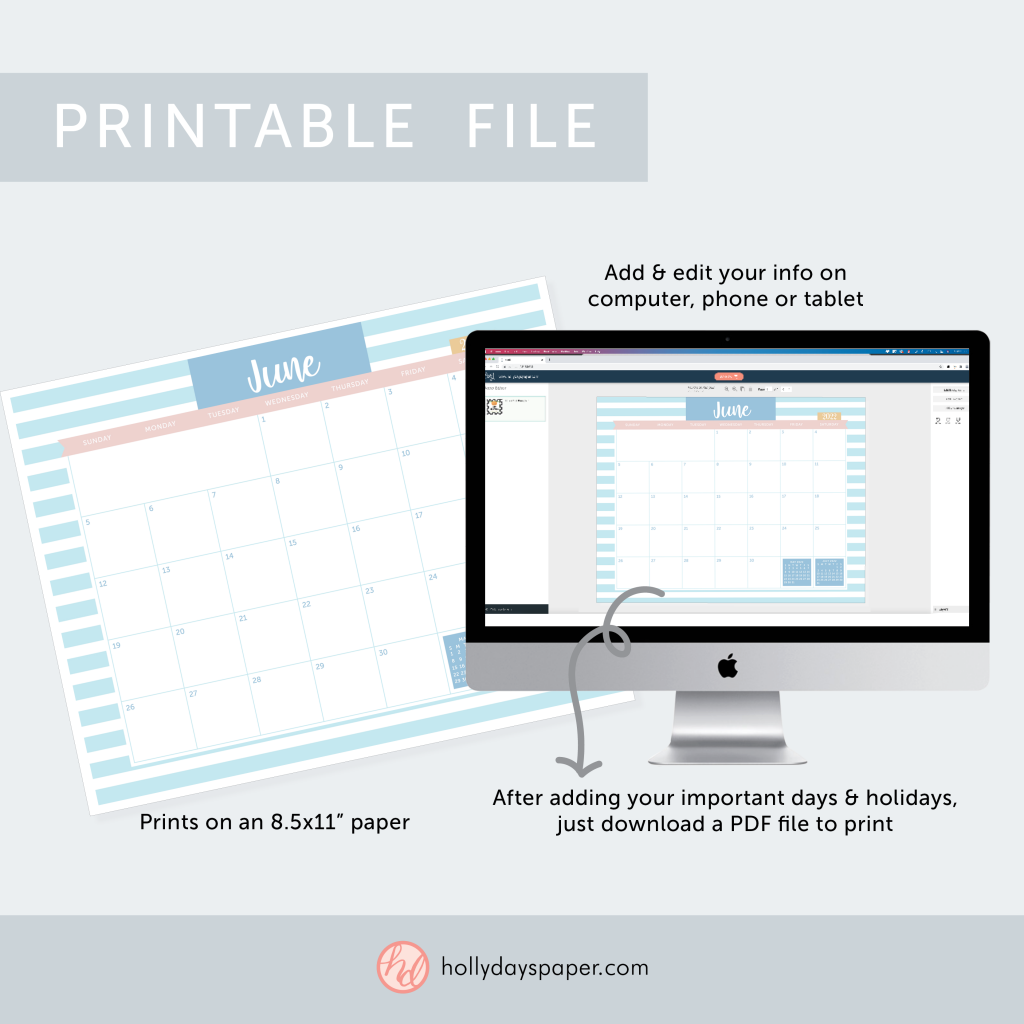 June is coming up, so keep track of all your Summer travels, camps and more! You can print more than one if you need one for work and home!
2022 Monthly Calendars: Find all of them HERE
Links to the specific months: JUNE | JULY | AUGUST | SEPTEMBER | OCTOBER | NOVEMBER | DECEMBER