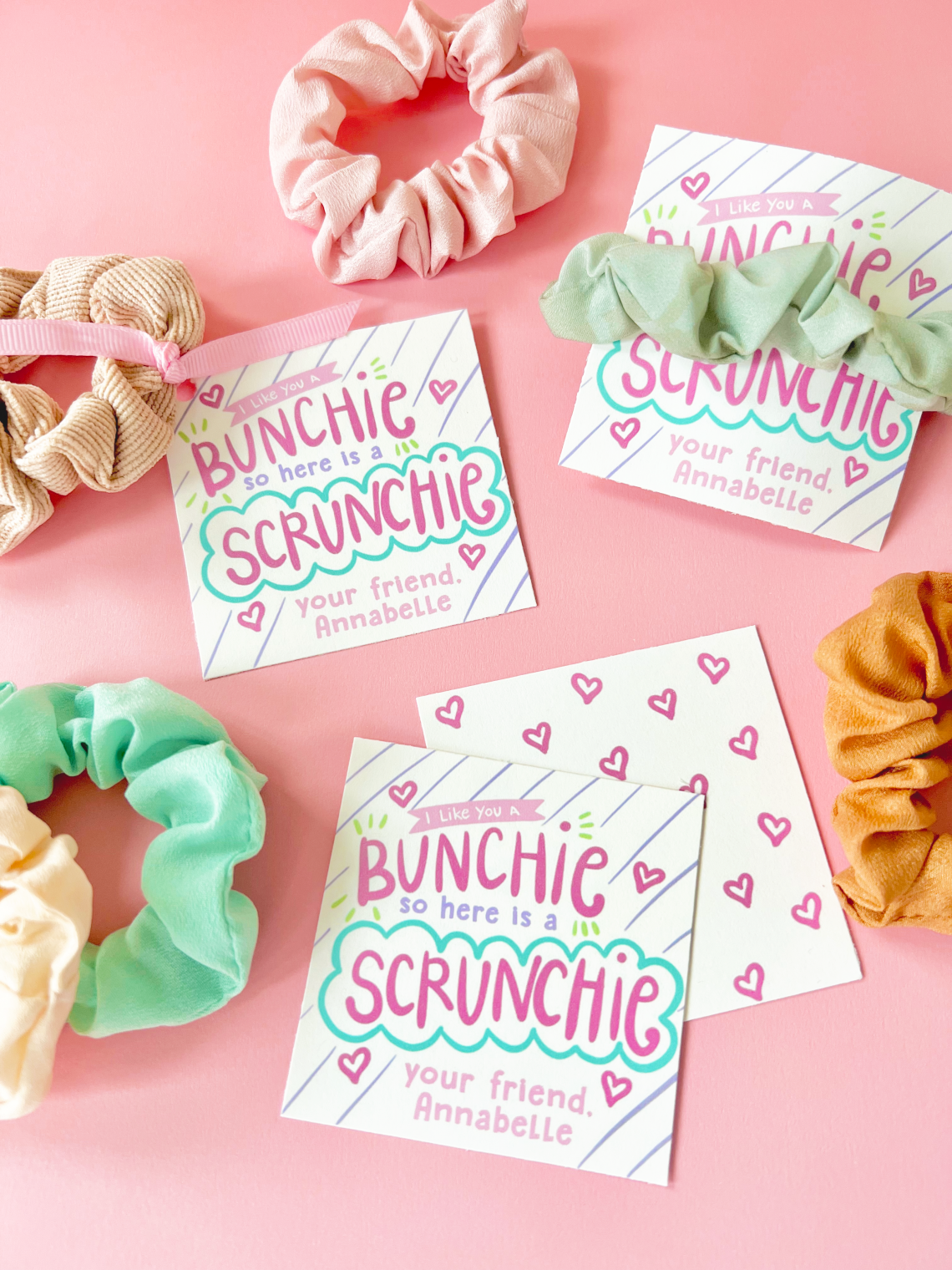 I love the whimsy and fun of Valentine's cards! These are such a fun idea for tween girls to give to their friends. My 12-year-old saw them and was super excited because she LOVES scrunchies! You can tie them with ribbon to these cards or you can just put them on the cards… Easy Peasy and done in just minutes! All the links are below where you can find all of the supplies to make them!
PRINTABLE SCRUNCHIE VALENTINE TAG | SCRUNCHIES | SCRUNCHIES PATTERNED & SOLIDS | GROSGRAIN RIBBON | A BUNCH OF COLORFUL SCRUNCHIES
If you'd like more Valentine Treat Ideas, I have an Amazon Favorites List for Valentine's Day.
Let me know how you use these tags! I'd love to see your pictures! Follow me on Instagram @hollydayspaper for more ideas!